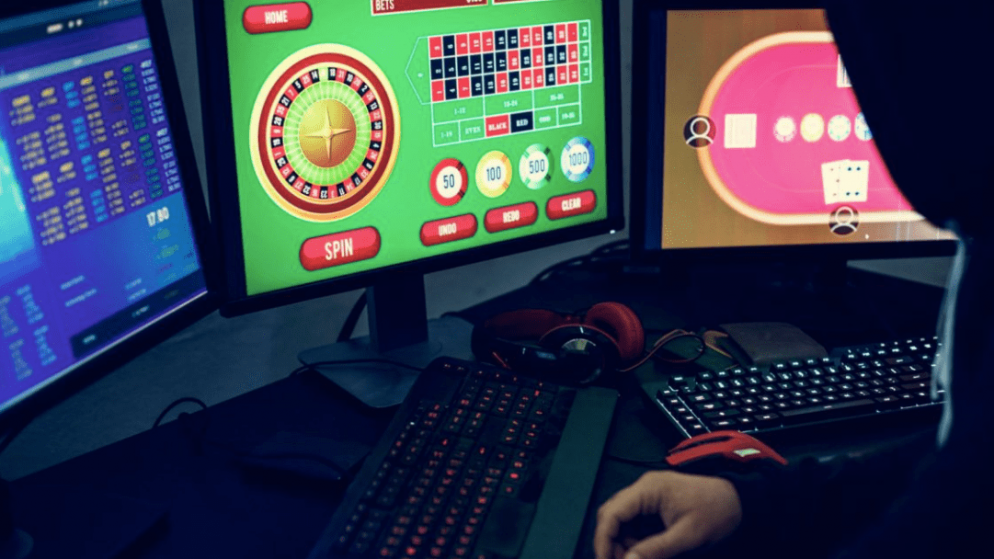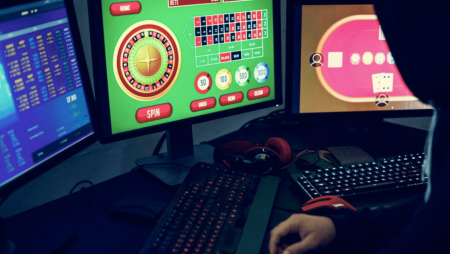 The development of online gambling
The history of the Internet gaming industry began in the 1990s. It is quite dynamic for such a short period of time. Internet gambling has grown into a multi-billion dollar industry in that time and continues to grow. The development of the business began in '94 when the government of the Caribbean island of Antigua-Barbuda passed a law allowing online casinos to operate in entities registered in an offshore zone.
With the development of the Internet and the advent of new technology, the idea of online gambling was no longer in the air but in practice. New opportunities made it legal to license and operate online casinos in Antigua Barbuda. Among those who saw this as an opportunity to make good profits were two brothers, Andrew and Mark Rivkin, who created Cryptologic. At the same time Microgaming and Starnet Communications were established under the jurisdiction of Antigua.
The development of the industry also led to the formation of Kahnawake, a commission that was created to regulate online casinos and set fairness standards. Microgaming and Cryptologic created the first full-fledged software to support real player account management. In late 1996, Cryptologic released its first software package through its affiliate WagerLogic. By October of that year, InterCasino (one of the very first online casinos) was fully online.
The industry is growing
Thus a multi-million dollar industry was born. Shortly after Cryptologic and InterCasino began generating revenue from online gambling, Boss Media launched its gaming server in Antigua and Barbuda. Starnet System International is simultaneously starting to provide casino operators with licenses with customized software packages.
In turn, Starnet demands that casinos pay them a portion of their revenue, which the software maker apparently uses to fund its own online gaming business. And to be "first", Microgaming is releasing the first Cashsplash progressive online slot machine.
The next year will see an explosion of Internet casinos, and by the end of 1998, the business will have generated annual revenues of $835 million. American players make up the majority of that revenue, which is beginning to get the attention of U.S. lawmakers. This at a time when Arizona Republican Senator John Kyl is preparing his first of several bills to ban online gambling. The Prohibition Act was intended to make the sale of gaming services and products to American citizens illegal. However, this law fails to pass, and online betting continues to flourish. That same year, both Boss Media and Starnet successfully sell their gaming software licenses to independent online casino operators.
Canada is also beginning to obstruct the industry by conducting police operations at Starnet's offices in Vancouver. Royal Canadian Police believe Starnet's mail server is located in Canada, leading to illegal gambling that is not allowed under Canada's Criminal Code. Starnet was later fined $100,000 for engaging in online gambling.
In the wake of this opposition, Senator Keel is reconsidering the Prohibition Act, which he could not get passed again in the US Congress. Meanwhile, Australia grants Lasseters casino the first and only gambling license. The license was issued by the Northern Territory Government, after which other local authorities in Australia begin to enact their own online gambling legislation as soon as possible. However, by 2000, the Australian federal government passes a law banning any online casinos in Australia. Lasseters remains the only online casino that operates in Australia. Although several proposals have been made to allow sports gambling and horse racing, Australian law has prohibited other online casinos from offering their services to Australian citizens.
There are currently around 700 casinos already online, handling real wagers in multiple currencies. Microgaming, Cryptologic, Playtech and Boss Media have been successful since 2000. Microgaming offers integrity-controlled software that guarantees fair payout percentages, in addition to releasing its second progressive jackpot game, LotsaLoot (an online slot machine) and three other progressive jackpot games: Super Jack Video Poker, Wow Pot and Fruit Fiesta. Cryptologic is listing its stock on the Nasdaq. Four years after its launch, Cryptologic reports that its gambling software was used by approximately 680,000 customers. By 2001, the approximate number of online gamblers is approaching eight million.
Development of online games in other countries
Other countries that are developing the online gambling industry include Argentina, which is licensing its first online casino, as well as the British territories, the Isle of Man and Gibraltar.
Since 2001, the Internet has seen a struggle against gambling through legislation and litigation. The United States is still trying to put an end to online gambling, while the UK is doing its best to make them a legalized and profitable enterprise. Two laws against online gambling are being passed in the United States: one prohibits the organization of online casinos in the United States, and the other prohibits US operators, such as credit card companies, from making payments to online casino accounts. Since 2007, U.S. payment processors have also stopped making payments to online casinos. As a result of the growing online casino lobby, the US Congress has effectively put pressure on US search engines such as Google and Yahoo to ban online casino advertising. One such company, Casino City, filed a lawsuit against the US government, deeming it a violation of the right to free speech. However, after several lawsuits, the suit was dismissed. One positive development regarding online gambling in the United States is the state of Nevada's proposal to allow online casinos to operate within the state, allowing Nevada residents to gamble online. However, lawmakers have been slow to legalize online casinos in the state.
There is less resistance to online gambling in England and steps are being taken to legalize online gambling in the UK. Back in 2001, a law was passed in the British Channel Islands that legalized online gambling for money. Later that year, proposals were made to legalise all forms of online gambling in the UK, believing that this would lead to the creation of the UK Money Gambling Bill, which is a comprehensive bill that would legalise online betting and impose strict standards for the benefit of players.
As far as the future history of online gambling is concerned, it looks fruitful and contributes to more growth and technological advancement. Software companies such as MicroGaming and Cryptologic continue to pave the way for the online gambling industry. More and more online casino software companies are emerging, with billions of dollars in industry turnover.