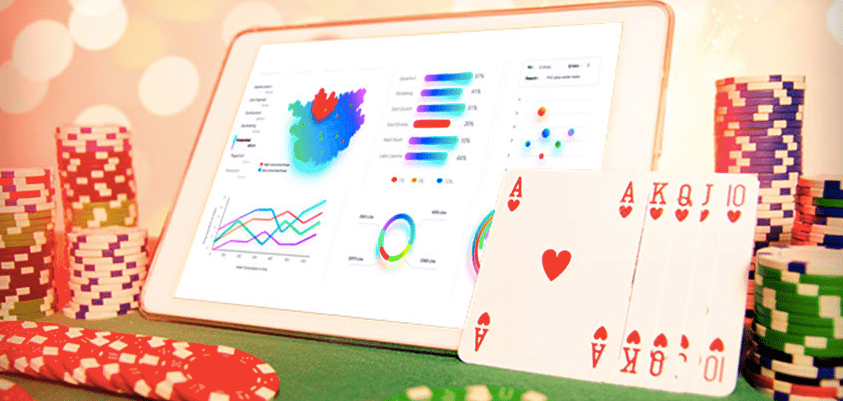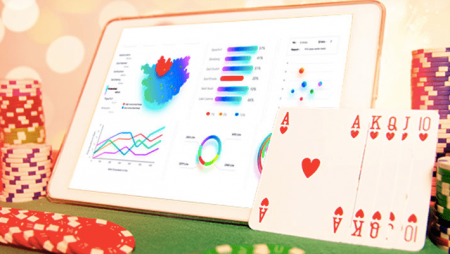 Global online gambling standards
Revenues in the iGaming sphere will reach $1 trillion by 2021 - this is the forecast of analysts regarding the markets where this type of gambling is legalized. Such prospects in the world market have caused fierce competition among online casinos, each of which seeks to occupy the best niche. In order to maintain existing positions and expand the target audience, foreign establishments adhere to 10 standards.
Self-exclusion system
One of the main problems associated with gambling is gambling addiction. To minimize the risks of its development, the largest operators integrate user self-exclusion mechanisms. These are special programs with the possibility of voluntary inclusion of a name in the black list of a gambling establishment.
The following countries are currently the leaders in launching self-exclusion systems:
Malta - Back in 2018, the regulator began creating a single self-exclusion system for players, based on stricter legislation regarding the prevention of gambling addiction. The program is connected to operators that operate in the Maltese jurisdiction under the country's Gambling Authority license. Thanks to the unified system, a user blacklisted by one casino is no longer allowed to join other online companies operating in the Maltese jurisdiction.
UK - gambling law allows operators to provide a self-exclusion service as an additional option. In 2018, the country launched GamStop service, which already has more than 50,000 names on its lists. The program is regularly tested and improved. The latest changes were made in 2019, when the country's Gambling Commission tightened its data verification process to prevent self-excluded users from gambling. During the checks, the regulator found that some players were circumventing the system's restrictions by simply changing nicknames on the gaming platform.
Italy - The country's gambling regulator has issued an updated self-exclusion mechanism in 2018. Users are advised to protect themselves from gambling for a certain period of time or for life. Data is recorded in a single database of the operator, so gambling accounts are blocked on all gambling-related platforms.
Email spam
Operators who are licensed to operate online casinos legally resort to various marketing strategies to attract and retain users. One of the most popular and effective tools is email.
They send out regular newsletters to keep players updated with the latest news, tournaments, new games and more. Marketers pay special attention to the right time to send emails, considering that users often visit gambling sites in the evening and on weekends.
Protection against cheat programs
Many legitimate casino operators around the world are working hard to protect themselves from fraudsters who use external software and non-standard equipment to gain a gambling advantage. Operators are implementing anti-cheater programs to ensure the security and integrity of gambling. Such programs not only block cheaters, but also detect banned players and programming errors.
Timely payments
An indisputable standard that foreign gambling projects adhere to is the timeliness of payments. This is one of the main obligations undertaken by reputable casinos, as the trust and loyalty of users depends on it.
Research conducted by Gambling Craft's partner companies' analysts has shown that players are leaving institutions that delay payments or refuse to withdraw winnings at all, citing far-fetched reasons.
In reputable clubs abroad players do not face such problems, and instead receive first-class service with the possibility to withdraw money within 1-2 hours. Besides, the number of payment methods offered for instant deposit and withdrawal is constantly growing.
Prohibiting access by minors
In legalized casinos, access to gambling by minors is strictly prohibited. It is worth mentioning a large-scale study in 2006, the results of which showed that young people are most vulnerable to gambling. This includes students and people taking their first steps in the labour market. To protect young people from the risk of gambling addiction, gambling projects prohibit them from using their services and offers.
Licensing
The operation of online facilities is impossible without a license. Large foreign casinos are necessarily regulated by reputable gambling commissions, which issue licenses. Without a gambling license, any operator subsequently risks a heavy fine and criminal punishment. Among the most reliable and safe casinos are those projects that are certified by the following regulatory authorities:
UKGC
AGCC
MGA
Curacao eGaming
Integrity of bonus payments
When registering at the casino, players immediately receive bonus funds and after betting with a specified vager can withdraw them without any problems.
Progressive jackpot payout
According to research on the preferences of modern players, one of the most popular categories of gambling games are slot machines with progressive jackpots.
In these slots, the prize pool is accumulated with each real wager and is reset after it goes to one of the lucky players. The terms of payment are stipulated separately in the contract with the casino, but in most cases the prize is paid by an independent provider. In some cases, 90% of the prize is paid by the provider and 10% by the online casino operator.
Loyal treatment from a gambling affiliate
Legalized operators have set the trend for creating and promoting affiliate programs to attract new players. Today, this is already the standard followed by gambling projects all over the world. Partners are beneficial for all parties involved in this interaction: webmasters monetize traffic intelligently and efficiently, while online casinos attract the target audience.
Important terms of cooperation with affiliate programs:
individual terms
guaranteed benefits
various promotional materials
high-quality service
Availability of a work program to help addicts
Responsible gaming is one of the most important components of success for global gambling operators. Leading online gambling companies warn players about the risks of gambling addiction and encourage them to follow responsible gambling principles when carrying out their legal activities. A separate section on casino websites provides information on identifying addiction and provides working links to organizations that help people with gambling addiction.