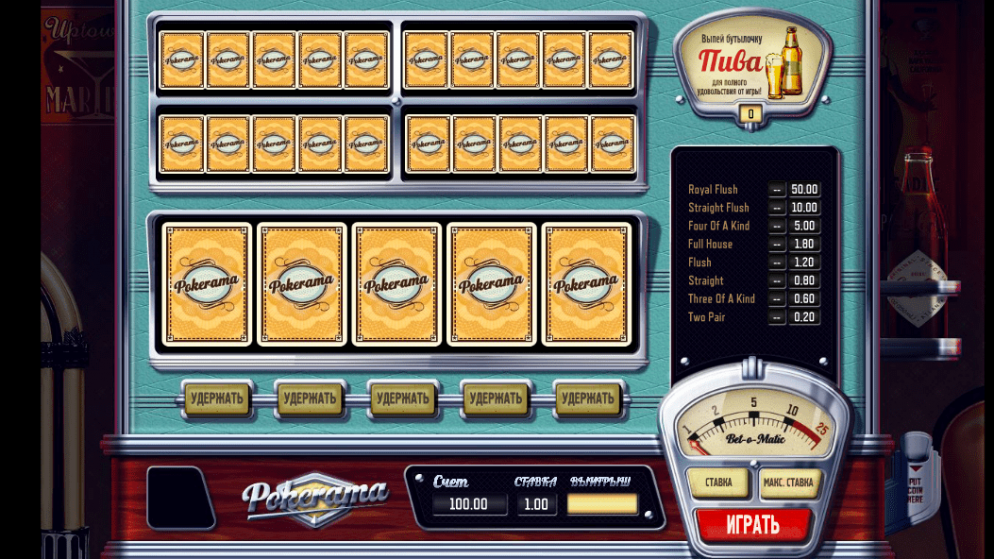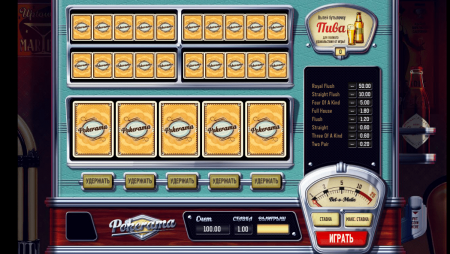 How to play and win at video poker
Video poker is a very popular game in online casinos. One of the reasons for its popularity is that at the end of the games the machines usually keep only a small portion of the bets, so this type of game is considered to be the best choice among both amateurs and pros. But in order to win good money, the player will need the right strategy.
What you need to know before you start playing - important rules for a good game.
1. Understanding the payout table
The video poker payout table is based on the traditional ranking of poker combinations. The rules of video poker are similar to those of Texas Hold'em. It is more important to get to know the ranking of poker combinations.
Pay attention to the payout table and payout rating for combinations. Check the information you see on the website of the online casino to be sure of its accuracy.
Check out our article on the most popular and highest paying video poker games for popular payout tables.
2. Choosing the right videopoker game
If you choose a video poker machine at random, you risk your money, as it will greatly reduce your chances of winning.
Choosing a quality video poker game is the first and very responsible step in preparing to play, on which your winnings will depend.
Pay attention to such an important indicator of the slot machine as dispersion. The higher the dispersion, the less often you will get winning combinations, but in case of winning you will get much more money. And vice versa: with low dispersion you win more often, but much smaller amounts.
The variance needs to be known when choosing a bankroll size that should be sufficient for your game. For example, if you want to play for a long time to achieve at least one big combination per game.
3. How to place your first bet
You need to calculate your bets correctly - this will increase your chances of winning.
First, you need to deposit funds into the slot. In the online casino this is done automatically.
After that you will get a certain amount of playing credits. For example, if you deposit $20 at face value of 1 credit of 5 cents you will have 400 credits. Sometimes the online casino gives an opportunity to determine the face value of credits by yourself.
Important! It is necessary to determine correctly the number of credits for one round. Use the "maximum bet" button to put the maximum number of credits per round.
If you want to spend 25 cents per round, choose a slot with a minimum credit value, for example a 5-cent machine - you will be able to bet 5 credits (25 cents each). This will be a more effective strategy than if you bet 1 credit on the 25-cent denomination.
4. Select the desired cards to play
To play well, you need to be able to pick and leave the right cards, and discard the rest. Then you will have a good chance of winning.
You have to choose the right cards, too, according to the right scheme. See our article on video poker strategy and video poker games for more information. Remember, making the right decisions is the key to winning. Be sure to remember your card selection patterns.
Often players make the mistake of chasing a "royal flush", leaving a queen of diamonds and a jack of diamonds or a three of diamonds in addition to a queen and a jack (to get a flush). It would be more correct to leave a pair: the three of spades and the three of diamonds.
But in games with progressive jackpot it's different. If the jackpot has reached the mark of 21500 credits, then the queen and the jack cannot be left. But in any case, do not add to them the three of diamonds. The expected income from the flush draw combinations will be much lower than from a pair of threes, and even less than the "royal flush draw".
It is not enough just to know the payout table. It is possible to come close to the maximum payout only if you play with the right strategy.
How to "drain" your bankroll quickly? Make bad decisions (one of which we discussed above). Before counting on increasing your winnings, make sure that you have mastered the strategy of selecting cards to play video poker.
5. Is Double or Nothing worth playing?
When the odds of doubling your winnings are 50% - sounds healthy, right? But there are nuances here.
Many people try to double the credits won per round in "Double or Nothing" mode. You are offered to choose one of five cards. If it is higher than the casino card, your winnings are doubled. The number of "Double or Nothing" rounds is usually limited.
There's no cheating here, the casino usually operates honestly and there's no advantage - your chance of doubling your winnings is 50%.
Doubling the winnings increases the payout ratio (in games where the payout to the player is less than 100%). This is due to a sharp increase in dispersion.
You must have a larger bankroll to play Double or Nothing regularly. You reduce the chances of winning at all, but if you win, the winnings will be decent. Play Double Nothing should be played by those who want to win a lot in a short time.
How to win at video poker
Video poker is one of the easiest games to play. But if you want to play successfully, then don't be lazy to spend a little more time and learn video poker strategy. You can take advantage of various bonuses to practice (some casinos allow you to do so). The right tactics and a little luck - the key to your victory!